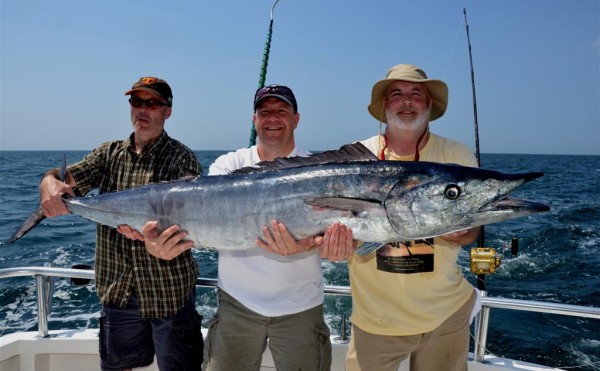 Catching Wahoo on a charter boat in Orange Beach
One of the largest fish you can potentially catch while deep sea fishing in Orange Beach is the Wahoo.  They are also known as ONO.  These fish are usually caught while high speed trolling while going to or from the bottom fishing grounds.
We don't catch a lot of them, but when we do, they can be as much as 80 lbs, but an average one is between 30 and 60 pounds.  The food quality is excellent and the meat is white and flaky.
We have caught Wahoo while traveling as fast as 15 knots, with most strikes coming about 1o knots.  The Wahoo we catch are usually in the early part of the summer and after we have a southeast wind for a few days.