6 Hour Premium Fishing Charter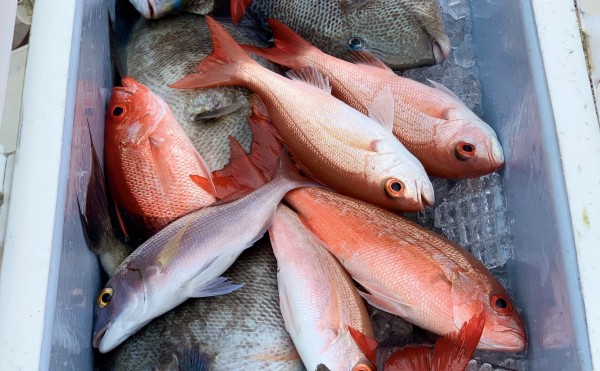 Offering A 6 Hour Premium Charter Fishing Trip
Do you want to break free from normal and go a little farther offshore?   We are now offering a premium 6 hour fishing trip beginning in spring 2021.  This charter is in addition to our regular 6 hour trip that we are famous for.  This premium fishing charter trip is ideal for those who have the desire to go faster, farther offshore, catch a few more varieties of fish without losing any fishing time.
The 6 hour premium fishing charter is something new we are offering this year.  This new charter trip is designed to take you farther offshore than the regular 6 hour trip does. The key is, it gives you the same amount of fishing time as our regular 6 hour. This is a good thing for those who have the budget for it.   Going faster and farther allows us to get away from other charter boats.
This charter trip takes you to areas that may offer better fishing opportunities or catch more species of fish that may be in season.   This trip will allow you to fish for more varieties of fish species.  These species include vermilion snapper, lane snapper, white snapper, triggerfish and red snapper.
Our goal is to make sure you are happy with our service.  We want you to catch a lot of fish.  If this premium trip is not for you, we encourage you to stick with our most affordable 6 hour regular trip.
However, if you want to do something a little different, the 6 hour premium trip may give you that little extra something that you long for.  Ultimately, your budget will determine which trip you choose.  Or company is simply offering you something different than any other fishing charters around.
How Weather May Affect The Premium Fishing Trip
If weather and sea conditions don't allow us to run fast and get you farther, we will happily adjust your fishing trip to the regular 6 hour price.  We care if you get a return on your investment and will always do what is right.
Make your 6 hour premium reservations!