Full Day Fishing Trips Offer Variety and Fun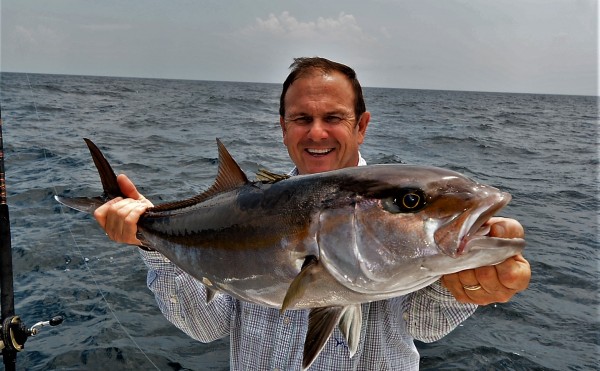 Choosing A Full Day Fishing Trip or the Half Day Trip.
Almost 1,700 people go deep sea fishing almost every day down on the Alabama Gulf Coast.  There are almost 300 fishing guides in Alabama, all trying to lure you in to do business with them.  They offer 3 hour trips to 3 days in length, depending on your budget and expectations.  What we are talking about in this article is offshore fishing or deep sea fishing trips only.  These trips take you out in the Gulf of Mexico fishing.
The purpose of this post is to help you make an informed decision as to which trip is best for you.  We want you to know what you should expect, so you will get exactly what you are paying for or investing in.  In the end, all we care about is you having a good time, catching a mess of fish, having fun with your family and creating memories that will last a lifetime.
Even though there is a huge difference between a 3 hour trip and a 3 day trip, we are going to break it down to the two most popular fishing trips we offer.  Those trips we are talking about are the half day 6 hour and the full day 10 hour trip.
Each trip is unique to itself, but there are some differences in the two, that you need to know about.   I believe that if we tell you the truth about what to expect, then you will not show up expecting results that we or any fishing guide can't deliver.    We had rather be honest and open with you up front than to try and embellish anything to try to sell you a trip.  That is not what we are about.
The Full Day (10 Hour) Trip Advantage
The full day trip off Alabama is usually 10 hours in length.  These trips involve a lot of riding, to and from the fishing grounds.  We normally ride 2 hours out and then start fishing.  We start you fishing at about 18 to 20 miles and end up close to 35 to 40 miles offshore on these trips.  The ride home can be as long as 2:45 minutes, depending on the weather, current and waves.   The water depth is about 90′ to 275′ where we go fishing on these trips.  The average depth is 125′ to 175′.
In short, the full day trips simply give you more fishing time and give you a chance to catch a few more species than short trips do.   When we say catch a few more species, we are talking about catching, not always keeping them.  That is because any fish that is big, pulls hard or tastes great, is highly regulated and their seasons are often short and can close with short notice.
Some of the common fish we catch on full day trips are:  red snapper, vermilion snapper, red porgy (white snapper), triggerfish, lane snapper, scamp grouper, gag grouper, red grouper (occasionally), warsaw grouper (rarely), bonito, kingfish, wahoo, greater amberjack and almaco jacks.     With over fishing occurring by anglers with amberjack, they are often under sized (less than the required 34″ fork length) and must be released.   We do catch some keepers, but this fish stock is not rebuilding as quickly as fishery managers want it too.  These fish are called sea donkey's and they do offer a great fight, even if you have to release them.
The reason you should want to book a full day fishing trip is because it gives the captain enough time to get out of the 6 hour box and get you far enough offshore where fishing pressure is less and you will have an opportunity to catch something unique or different.  These trips also allow you to fish using different techniques.
The 6 Hour Trip – What You Should Expect Inside The Box
The 6 hour trip is still the best trip we offer for the investment.  This trip offers novice anglers or those on a tighter budget to catch some nice fish and keep a few decent ones for supper.
Most of the fish we catch on 6 hour trips are red snapper and triggerfish.  Both of these fish are highly regulated and have short seasons.   The good thing is, you can catch these two species year round, but you will have to release them during the closed season.
Since the 6 hour trip keeps you within 18 miles of shore, you are kind of limited as to the number of different species you can catch.   That is why the 10 hour trips offer you a little more variety if keeping fish is important to you.    For instance, you can get lucky one time and catch 10 hour type fish on a 6 hour trip, but all too often, it is without any consistency.
I would not recommend you expecting any grouper, amberjack, mahi mahi, wahoo on these short trips.
Summary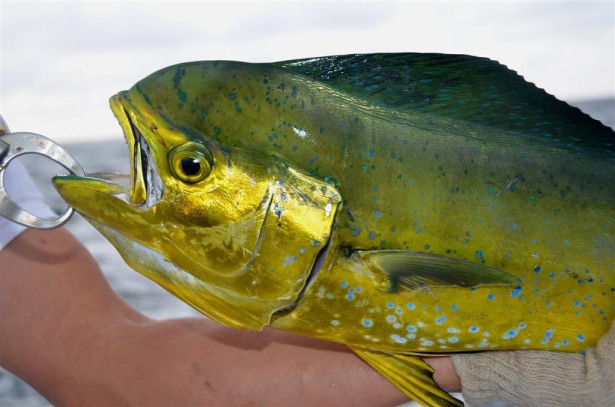 If this is your first time deep sea fishing and your budget is tight or you don't know how your family will do, by all means choose our 6 hour trip.  However, if you want to have a chance to catch a variety of species and spending the day on the water sounds like fun, by all means choose our 10 hour trip.    Remember, we take people who want to enjoy fishing more than they do, trying to fill the cooler.  If fish bite, we will encourage you to keep all you want or need.  However, if you have no plans on eating them, please let them go so we can catch them another day.