Fishing Charters Are Open For Business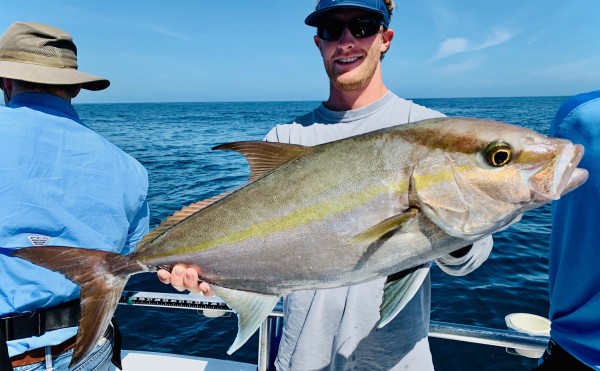 Alabama Fishing Charters Open For Business
In just one day after the Gulf beaches opened back up from COVID 19, tourist have flocked to Orange Beach, Alabama.  It did not take long before our telephone started ringing.  People are in town and wanting to go deep sea fishing.   Almost every one of our customers have similar stories.  They are tired of being cooped up for over a month.  They just want to get down to Alabama's gulf coast and get back to charter fishing.
The fishing is real good right now.  This is because nobody has been out on the water fishing since mid March.   This is good for anglers who are wanting to go catch some quality fish.    We are still offering our 5 hour spring special, but our most popular 6 hour trip is the most requested charter we offer.   These 6 hour trips are offering our customers a few vermilion snapper (beeliners) fish for supper and some light tackle action that is second to none.   We are catching mostly red snapper and gray triggerfish on these trips, but they are currently closed.
Red Snapper season opens June 1 and will remain open until August 1, 2020.  Triggerfish season ended on May 1 and will not reopen until January 2021.  We can still catch and release them.
10 Hour Fishing Trips For Amberjacks
For those anglers who are wanting a chance to tug on a big fish, amberjack season opened on May 1 to May 31.  It will then close for June and July and reopen on August 1 to October 31, 2020.   These amberjack are best caught on full day or 10 hour trips.  This is because they live in deep water or water that is deeper than 175′.   From Orange Beach, it takes a couple to three hours to get offshore to where they live.   If you want to have some fun and get pulled to the rail with the hardest fighting reef fish in the Gulf of Mexico, you need to book a 10 hour trip.