Mercer and Schugart Fishing Charter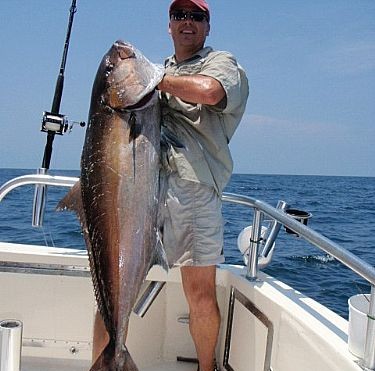 July 14 was no ordinary day. We had some Texans that came to catch some fish. Dr. Walt Mercer from Austin, Tx., brought his son Neilson (11) and his brother in laws, Charles and Steve Schugart. Steve's sons, Lance and Logan also came along.
We caught some nice Red Snapper this morning and started working our way further offshore to see if we could catch some grouper and amberjack. We did have some luck catching scamp grouper, white snapper, vermilion snapper, big eye snapper, bonita and one monster 75.5 pound amberjack.
These guys were really great and we look forward to seeing them again next year.