Distraction Charters Creole Seasoning Arrives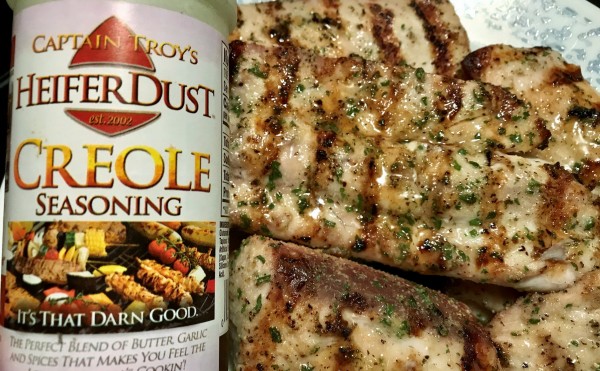 Captain Troy's Best Creole Butter Grilling Seasoning
Captain Troy's Distraction Charters new Creole Butter Grilling seasoning arrives in Orange Beach just in time for the summer fishing season.  This new blend of herbs and spices are sure to make your next fish and seafood platter the best.
We took our creole seasoning and reduced the salt content by 25% so the essence would come out and make the food taste better.   It is also great on vegetables and used in sour cream based dips and sauces.
If you want to try the captain Troy's Distraction Charters Creole Buttery Grilling Seasoning,  please visit us online and order it direct from us.  This will be available in limited quantities at local groceries only and not in large chains.  We proudly support family owned small businesses and communities.
This product makes for an ideal gift for the griller in your family.