Light Tackle Fishing Opportunities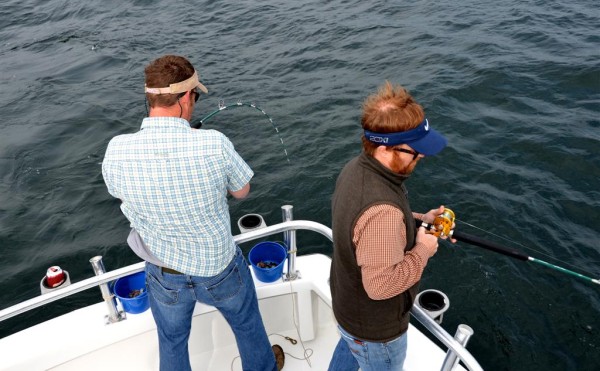 If your wanting to experience some rod bending, light tackle fun this spring break, you need to book a fishing trip with us.   We recently upgraded our light tackle gear to Avett's custom machined reels that are precision balanced and light enough for the entire family to use.
On today's fishing trip, we had a group of anglers who were all about feeling the fight.  Our new Shimano Terez fishing poles gave our guys the ultimate rod bending adventure but easily handled some 20 pound plus fish.
We headed out about 7 am and the waters were real calm just south of Orange Beach.  After an hour and a half ride, we pulled up on our first reef.  The water was a bit muddy due to all the rain we have had in the past weeks and we had a west current that was not helping much.   Because of the muddy water, the shark bite was above normal but we managed to keep them away from the bait just long enough to catch and release some big fish.
We got this trip in, in the nick of time.  By the time we headed back in, the winds picked up a bit and that made our ride a little bumpy on the way home.  Spring break weather on the Alabama gulf coast is sometimes calm, but we are careful and choose the best days to go by staying abreast of the weather conditions.  One thing for sure, the weather was great and the fish bit well.